This page will provide basic instructions on how to reply to posts, and to reply to the comments submitted by others.
McDuff will occasionally post a request for research assistance, or other topics for general discussion. Each post will be assigned to a category. Current categories are History, Medicine, and Espionage.
When a post has been created, you then have the opportunity to contribute to the research, or to the discussion.
---
Step 1:
After the calendar on the Home page, you will see a section dedicated to McDuff's Research Requests and other open discussions.
The following examples will illustrate direct replies to a post in the History category, or replies to other contributors.
---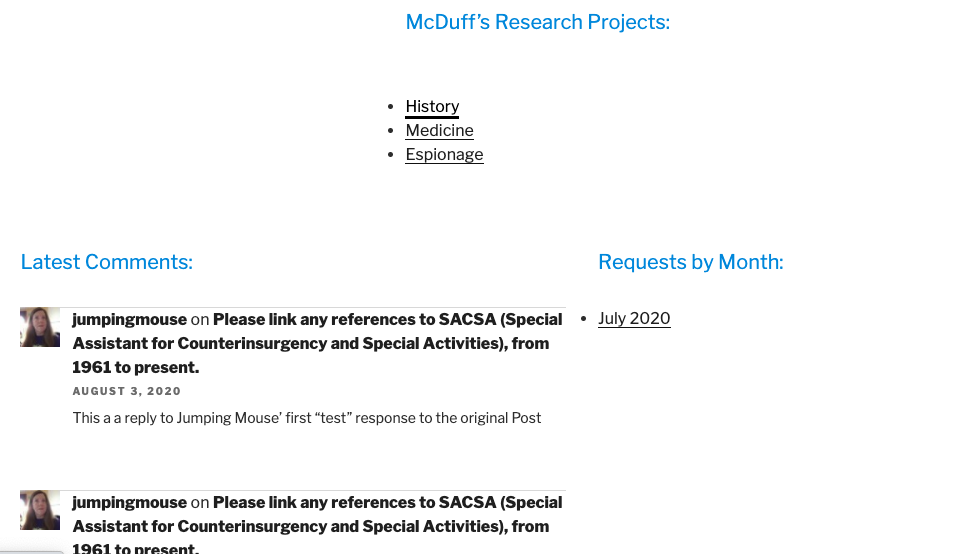 Step 2:
After clicking on the History category, you will reach a page similar to this. Currently, there is only one post associated with this category.
There may be some recent comments listed on the lower, right side of the page.
If you want to view all comments, click on the post. In this case, "Please link any references to SACSA……"

Step 3:
If you want to leave a reply to the original post, you will enter your comments in the box labeled "Leave a Reply"
Note that you also have the opportunity to attach documentation.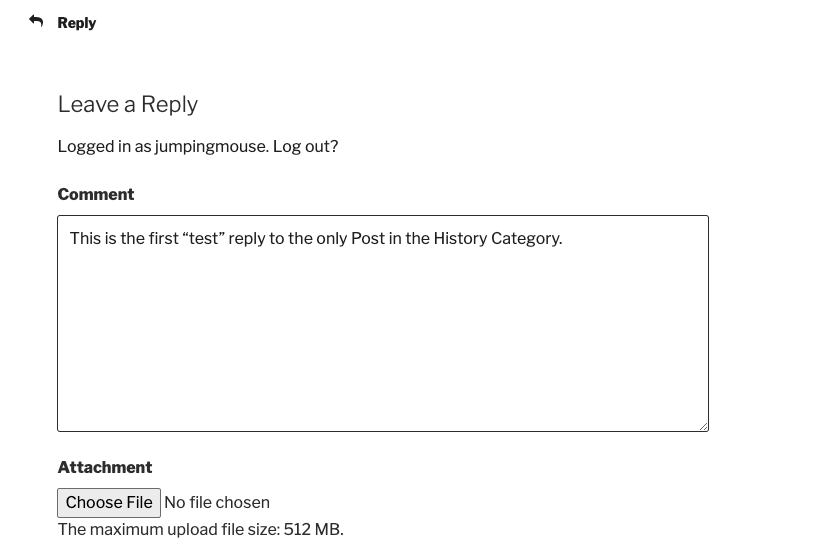 Step 4:
If there are existing comments, to which you would like to respond, click on the "Reply" link below the specific comment.
Step 5:
When replying to an existing comment, the title will be "Leave a Reply Cancel reply"
This title is a bit misleading.
This is how it functions: if you find that you really did not mean to respond to that particular comment, you click on the Reply link again. You will be returned to the previous level to have the opportunity to reply there.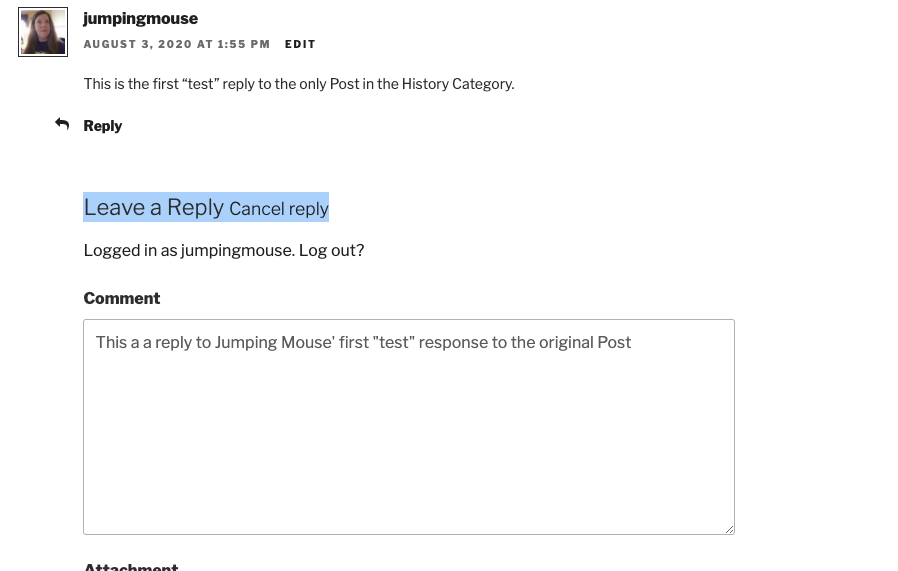 Step 6:
After the above comment is posted, the comments will appear as follows. Had the "This is a reply to Jumping Mouse' first "test" response to the original Post" comment been by someone else, it would be more obvious. Note: The avatar is slightly smaller which makes it appear somewhat indented on the reply to a previous comment.