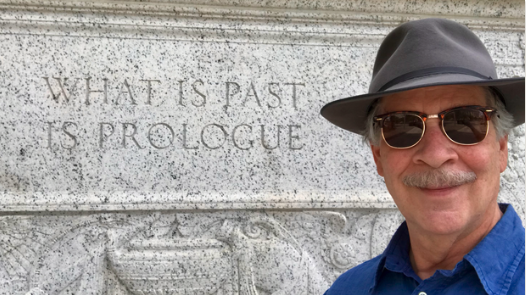 Hello! I am John OLoughlin, welcome to my site! McDuff is an honorific name used to describe my father. My YouTube channel, "McDuff Lives", introduces you to the career of McDuff and how his work connects to our History, Current Events, and Politics, presented by myself and the "Screaming Ospreys," fellow researchers who contribute their discoveries and observations to achieve a new understanding of the United States in the 21st Century.
I also collect, read, and comment on the most current and accurate books on these subjects, detailing the life and times of McDuff (Thomas F. O'Loughlin, Jr.) through his career, spanning World War II (US Navy, Leyte Gulf), The FBI (Operation Paperclip, Russian Counterintelligence) and the Pentagon (Joint Chiefs of Staff, Special Ops Planner) until his untimely death from "quick cancer" on June 6, 1971.
---------- Read More ----------
John OLoughlin Is a Georgetown trained attorney who maintained a large litigation practice in Washington, D.C., for three decades. His father was FBI Special Agent Thomas F. (Tom) O'Loughlin, chosen by John F Kennedy to be the top non-political civilian at the Pentagon, overseeing the planning of covert CIA/military operations. This channel is dedicated to ending the misuse of US Military assets and special forces for private gain by insiders, a contingent of Wall Street lawyers within the CIA. Robust, interactive commentary from a group of dedicated fellow researchers accompanies every episode.